Jason P. Gehlhausen, Esq. – Principal Attorney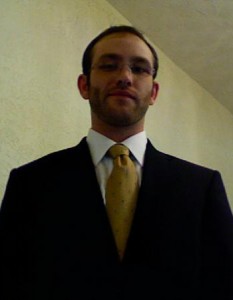 Jason Gehlhausen had been involved in multiple successful start-up projects prior to entering practice. The consummate entrepreneur, Jason has been operating his own businesses since the age of fourteen. And it was that experience, paired with exceptional legal education, that prepared him for the practice of law in his chosen fields—new media and entertainment. His legal education is the combination of intense dedication to the study of intellectual property law and a wealth of hands-on training while clerking for three years in general practice firms
Jason graduated from Indiana University School of Law – Indianapolis in 2008. While attending law school, he focused his attention on the study of intellectual property and other transactional issues. This focus earned Jason an amazing 25 of 91 credit hours in intellectual property and entertainment law courses.
Recognizing the specialization of his studies, Jason was determined to gain as much practical experience in as many different areas of the law as possible. Jason clerked for three different general practice law firms and gained valuable experience from each. During this time, Jason was thrown into a diverse set of legal issues ranging: the formation of companies, execution of wills, eminent domain takings. Instead of completing typical research assignments, Jason often found himself preparing documents for litigation.
As an entrepreneur, Jason operated several entertainment and new media production companies. In 1996, at the age of fourteen, Jason recognized the oncoming Internet boom and immediately began learning a myriad of web development technologies. Within months, he began capitalizing on his new talents by designing and maintaining the web presence for multiple local businesses. This understanding of the Internet and new media blended with Jason's love of music shortly thereafter. Jason founded iQ Entertainment in 1998 as means to host events in southern Indiana and help musicians take better profit from the Internet. Constantly evolving and, more importantly, growing, iQ Entertainment has since become a fully functioning independent recording, management, and event-production boutique with multiple high-profile clients in the music industry.
Education:
2008 – Juris Doctorate from Indiana University School of Law – Indianapolis
2004 – Bachelor of Science in Informatics from Indiana University – Bloomington with minors in political science, telecommunications, and service-learning
License: Jason is licensed to practice law in the state of Indiana
Professional Group Memberships:
Indiana State Bar Association
E-Mail: j.gehlhausen@gmail.com